7 Creative Ways to Use Ikat Fabric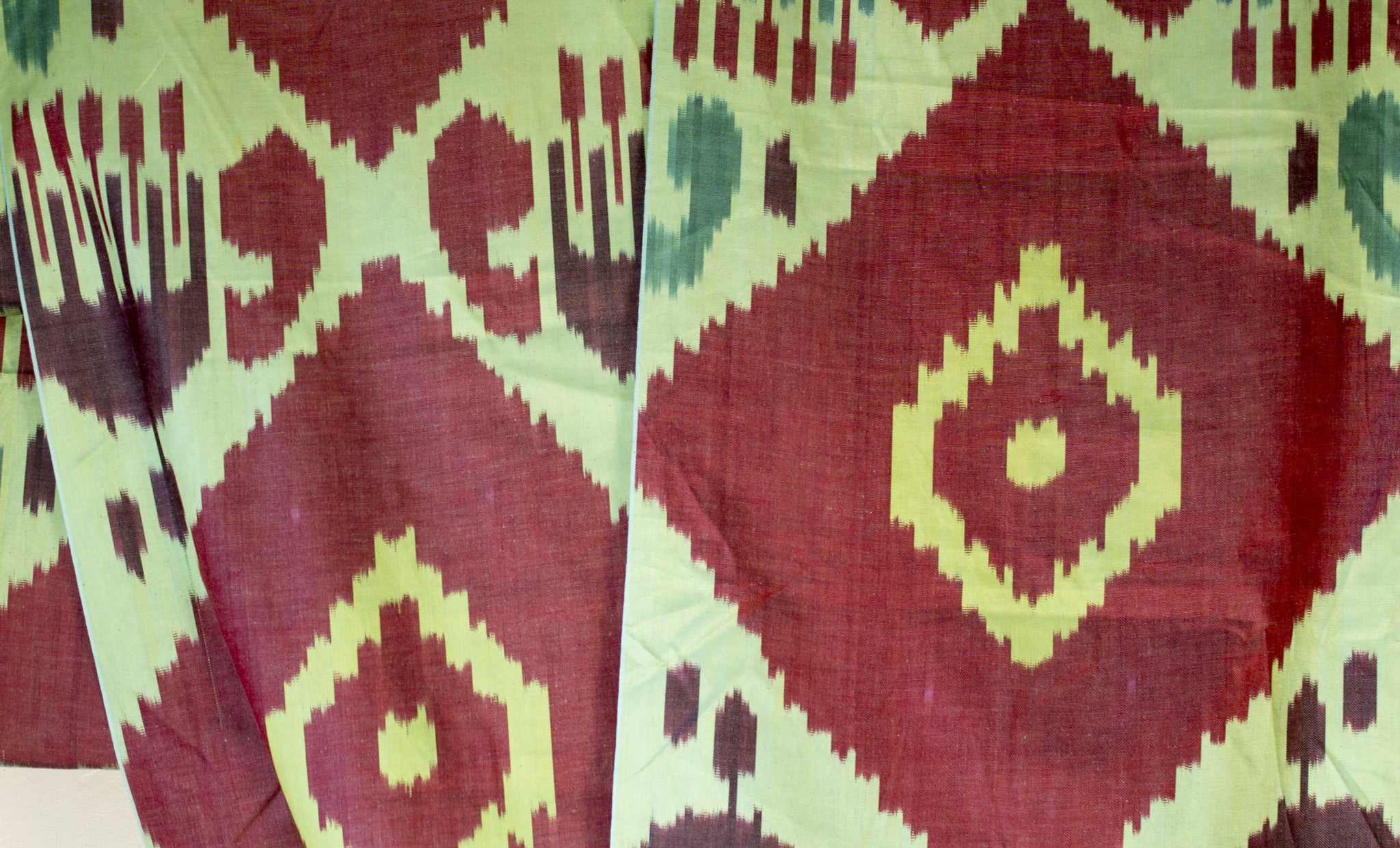 With colors and patterns that range from subtle to striking and from traditional to modern, ikat fabric is a great way to add a fresh look to your home and to your clothing.
Weavers create ikat patterns with a form of resist dyeing that is similar to tie-dyeing. However, in tie-dyeing, it is the cloth that is dyed rather than the thread or yard.
Ikat -- a term used for both the type of fabric that is created through a complicated process of hand dyeing yearn or thread before it is woven into a patterned cloth and for the procedure itself – is distinctive and complements any existing decor or fashion.
Here are a few ways to incorporate ikat into your lifestyle.
1. Scarves
You instantly can add new interest to an otherwise humdrum outfit with an ikat scarf. Wear it over a dress, with a jacket or wrap it around your head for a bold statement. Ikat fabric reflects the history and heritage of native tribes in Central America, Asia and South America.
2. Dresses
A cotton, linen or silk dress made with ikat will become a timeless part of your wardrobe. Ikat patterns offer both a classic and a contemporary vibe.
3. Pillows
See more ikat pillows!
Give your living space an instant style upgrade by tossing around a few pillows made with a striking ikat pattern. The variety of prints and colors available are sure to work in any room.
4. Furniture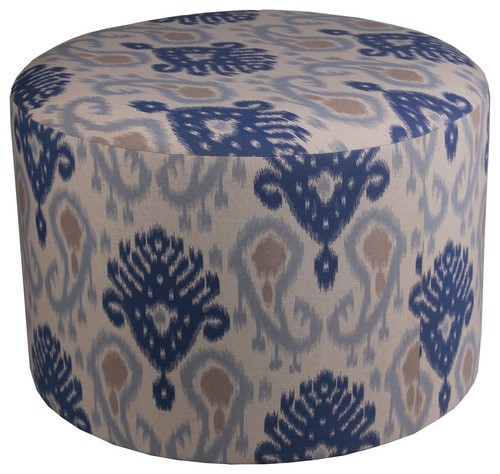 Why stop at pillows? You can give your chairs or sofa a new attitude that reflects your eclectic tastes. Ikat patterns can be blended well into any home decor.
5. Table linens
One of the best ways to welcome in a new season is with tablecloths, placemats and napkins that reflect the time of year. You are sure to find some eye-catching ikat prints to liven up your family's eating area.
6. Bathroom
Is your bathroom in serious need of a facelift? One easy way to power up your shower is with an ikat shower curtain. Window curtains and valances can complete the bold new look for this important part of your home.
7. Bedding
One of the best – and easiest – ways to play with ikat patterns in your home is in the bedroom. Ikat patterns are naturals as bedspreads, comforters and pillow shams. Plus, you can feel free to experiment with different patterns and color combinations.
(+ 6 BONUS) Other ideas for splashes of ikat
cover a storage bench, window seat or a footstool with an eye-catching ikat fabric
transform a bulletin board to a statement piece by covering it with ikat.
re-upholster dining room chairs with ikat
drape an ikat throw over your neutral colored couch or chair
make a window valance for your kitchen with ikat fabric
liven up your outdoor furniture with lovely ikat cushions and pillows
Tips for mixing and matching ikat patterns and colors
Some ikat patterns feature bold geometrics while others feature more subtle patterns. Some have vivid colors while others are more muted. How do you know how and when to put them together?
Strive for a sense of harmony with both your personal fashion and with your home decor.
Look for ways to complement a bold pattern on a large piece of furniture (such as a sofa) with smaller scale patterns and solids that blend in tone (such as throw pillows).
Achieve harmony in other parts of the room as well. Add a bold print across the room from the sofa on a pair of chairs, for instance.
Another way to achieve balance is by choosing one shade and then mixing and matching several patterns that are all in that shade. Even if some of your favorite ikat choices are large, even wild, patterns and some are small, delicate patterns, they will work together because of the common color choice.
You even can mix geometrics and florals with stripes if they are in the same color palette. When the patterns are brought together in a room in equal proportions and similar shades, they work together rather than overwhelming the eye.
With their distinctive bleeding look and their beautiful patterns, ikat fabrics are both traditional and contemporary at the same time. If you are looking for a new way to make a bold fashion statement in your clothing or in your home decor, you simply cannot go wrong with ikat.
Ikat never goes out of style.